Lagada
Lagada is a beautiful fishing village along a lengthy cove located 18 kilometers from the city of Chios. The area is full of pines, olives and fruit-bearing trees.

It is a new village, among the very few on the island, built close to the sea. The inhabitants are mainly occupied with sailing and merchant ships. Residents are fishermen, but as the tourism has developed in the last few years, the population deals now with a lot of tourism related activities.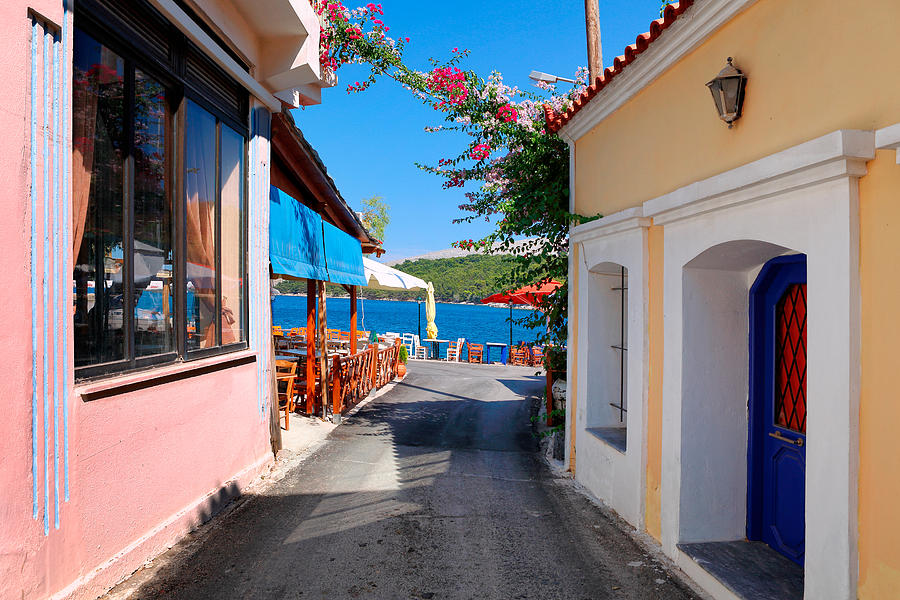 Lagada is also a perfect place to hang out and have a good time in the evening. People come here to see the beautiful environment and enjoy the delicious sea-food and excellent fresh fish that is brought in everyday by the fishermen. On the 17th of September it is the "Feast of Saint Sophia" (Aghia Sophia), and the village celebrates it with great pomp: there is a fair in the harbor, night-long entertainment and local dances.